Sailing Club
Competency is honed by time on the water...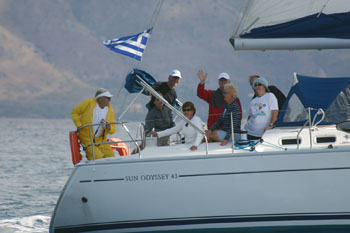 We created our Sailing Club so that our Sailing School students can have access to many types of boats as they work on their Amercian Sailing Association (ASA) courses. We also want a fleet boat program that is affordable so that our students do go out and hone your new skills.
Practice, practice, practice, practice. This is probably not how you picture spending your sailing time, but practice is what makes a competent sailor. Strengthening your skills is what makes sailing enjoyable. And, practice makes you confident, which in turn makes your crew, family, and friends comfortable when they sail with you.
The Tradewinds Sailing Club membership not only offers you an affordable Boat Sharing Program, but also
helps you find other members for crew or practice
the ability to reserve a boat 24/7 using our website or app
no hassle boat check-out and check-in. Drive directly to your boat
gives you access to specialty classes and technical clinics
extends discounts on Moorings, SunSail and Dream Yacht charters worldwide
furnishes opportunities to meet other members
offers you the chance to experience Chartered Sailing Vacations with some of the best people in the world.... other Tradewinds members
Why are our fleet rates so low?
Because we offer a Boat Sharing Program, not a boat rental program. Our members share the Club boats with each other and therefore take care of the boats for the next member.
Members help keep the boats in good sailing condition by cleaning their boat after each use, reporting issues before it becomes an expensive fix, and being conscience about how they treat the boat.
And, because our members help in the care of the fleet, Tradewinds enjoys low overhead, which we pass on to you.
Find out more about our Club membership options...