Sailing School
Marine Weather (WEA-ASA 119)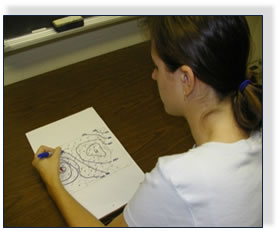 Prerequisites
None
Schedule
This course is taught in one evening and two days, typically 6pm-9pm on a Friday, followed by 9am to 5pm on Saturday & Sunday.
Description

Accurate interpretation of weather data is an essential maritime skill for coastal and offshore sailors. Although useful for the avoidance of storms, the more common need is usually to find more wind, wind in a better direction, and in a kinder seaway for passage.

The Marine Weather Endorsement provides you with a solid grasp of weather processes and forecasting. In addition to mastering the fundamental weather mechanics, you'll develop these advanced skills used by expert racers and world cruisers alike:

Anticipating the life-cycle of middle latitude cyclones
Using the 500 mb charts to predict the probable path of tropical and extratropical storms
Avoiding the dangerous semicircle of tropical storms and hurricanes
Obtaining and validating weather data electronically
Interpreting your own weather observations at sea

We will blend self-study, lecture, and hands-on weather charting. The limited class size ensures plenty of time for questions and individual feedback. During the 2-½ day course, you will evaluate real-time weather data and prepare routing directions for the delivery of a sailing vessel from San Francisco to Catalina. This Marine Weather course is meant to provide you with the knowledge to determine safe departure windows, optimize your routing underway, and minimize your weather risk at sea.

Background reading and course text: To be determined

Review the ASA Standards here.