Sailing School
Offshore Passagemaking (OSP - ASA 108)
Get Ready to Sail the World!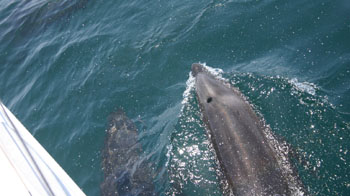 Prerequisites
Description
Learn passage planning, voyage preparation, basic sail, vessel, and rigging repair, offshore meal planning and safety, suitable clothing, basic treatment of medical problems, shipboard routines, emergency procedures, and rules of the road during a course of no less than 72 hours and 100 NM without touching land.

Review the complete ASA course description with a knowledge and skills list.
What Boats are Used
In this class, you will sail a boat in our Gold Fleet.